My name is Ruben Hanssen, a Mixed Reality specialist and freelance photographer / videographer based in Amsterdam.
My story begins in the historical town of Leiden, where I grew up and followed my high school education. The same town where Rembrandt grew up, which observatory was regularly visited by Einstein and where Dutch royalty normally goes to university. Although I thoroughly liked the city, I decided I was too acquainted with Leiden as I was seeking a bigger adventure.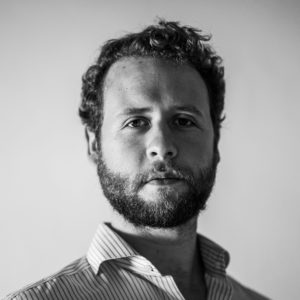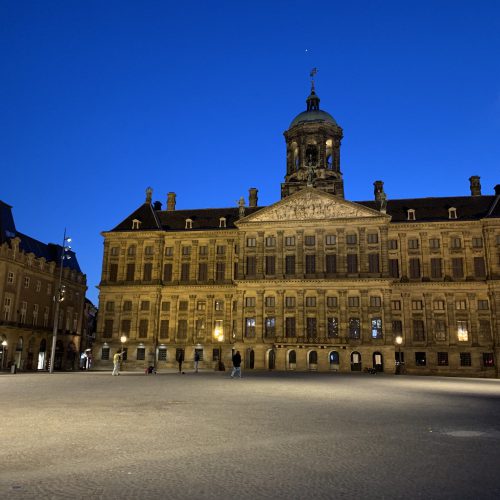 Amsterdam
The city that would offer me this adventure was Amsterdam. With an interest in the technological and political processes of land development and design, my Bachelor's in Urban Planning at the University of Amsterdam was a logical choice. Learning about land use, environment, social geography, infrastructure and planning law gave me the foundation of knowledge I would later need and grow a better understanding of the industry. Enjoying life in Amsterdam, I started my first photography & film business to earn a little extra income. This enterprise, Synck Productions, proved to be the beginning of a lifelong passion.
After graduating from the University of Amsterdam, I sought out a bigger, more creatively demanding challenge. I decided moving to Delft, to pursue my Master's in Urbanism (Urban Design) via a bridge program at Delft University of Technology. This enabled me to enhance my knowledge in how cities are being designed. The competitive, creative atmosphere at the Faculty of Architecture motivated me greatly. Once my bridge program was successfully completed, I spent one year as a competitive rower, before starting my Master's.
DELFT
Taking a year to compete in rowing taught me a number of values: brotherhood, discipline and teamwork. I proceeded to finish my Master's in Urbanism. During my graduation, my final project was focused on the implementation of Virtual Reality in Urban Design. The project was called "VRBANISM," a combination of "Virtual Reality" and "Urbanism." At the time, mainstream Virtual Reality headsets had just been released. The project turned out to be an innovative challenge, as the use of state of the art Virtual Reality in Urban Design was unheard of prior to my project. The road to graduation was not always easy, but my passion and knowledge guided me forward and resulted in a satisfactory result.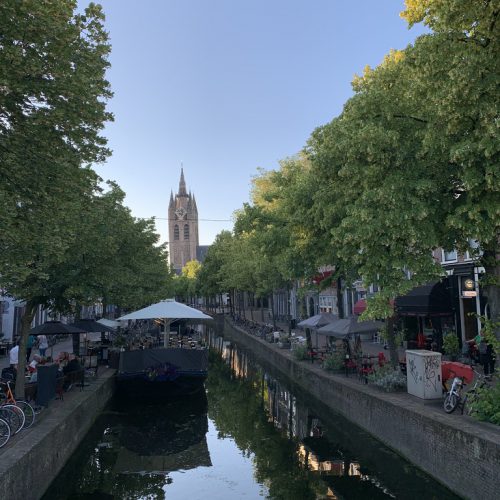 AMSTERDAM, PART DEUX
After graduating with my Master's degree, I moved back to Amsterdam and co-founded VRBANISM. This start-up was focused on the use of Virtual Reality as a tool to inform stakeholders about urban development projects in new, exciting ways.
My passion for technology had finally merged with my love of Urbanism. By accessing Virtual Reality with the intent of using it for Urban Design, designers can enter their own designs and visually experience their work. Using the third dimension gives designers an upper hand in creating cities that are appealing at eye level.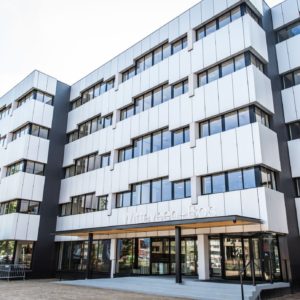 WITTEVEEN+BOS
In 2019 I began working for Witteveen+Bos, a civil engineering consulting firm. Witteveen+Bos focuses on engineering consulting in over 10 countries. They specialize in civil engineering, infrastructure, water management and urban/ environment design. Their projects are renowned and highly acclaimed around the world. My team works to develop visualization and simulation tools used to better inform stakeholders and clients. With the use of Augmented Reality and Virtual Reality, entirely new possibilities open up in sharing technical CAD data in user friendly, attractive and immersive ways. I am excited about upcoming projects and hope to use Urban Design, Urban Planning, entrepreneurship and technology to have a positive effect on different communities throughout the world.